Apps
The team behind this site have created, together with flores.nl a determination and reference app.
This app is currently only available in Dutch, but we are working on a Dutch/English version.
With this app and determination table you can determine all in the Netherlands found species of seaslugs without gillls (sacaglossa) and with gilles (Nudibranchia) . The West-European coast has over 100 species. Alhough there is a very small change, it might be the case that you find a new species that is not included in the app.
Many species are more or less variable in color or even in form. In this determination table we tried to only use the constitent external anatomic characteristics. Unfortunatly in some cases we had to use coloring as well.
We tried to built the determination keys in such way that it works on pictures. Still some species are almost impossible to determine using pictures only. For those we suggest to look at the complexes which describe the groups as a whole.
You can use your own pictures in the determination process. The app will request your permission to read your camera roll. U can deny this, but then you can't use your own pictures during determination. We do not collect any information and your pictures are not send to us, however in the future it might be possible to log observations via the app. In that case we will send data to our servers, only with your permission and with the purpose of our goals and not for any form of marketing.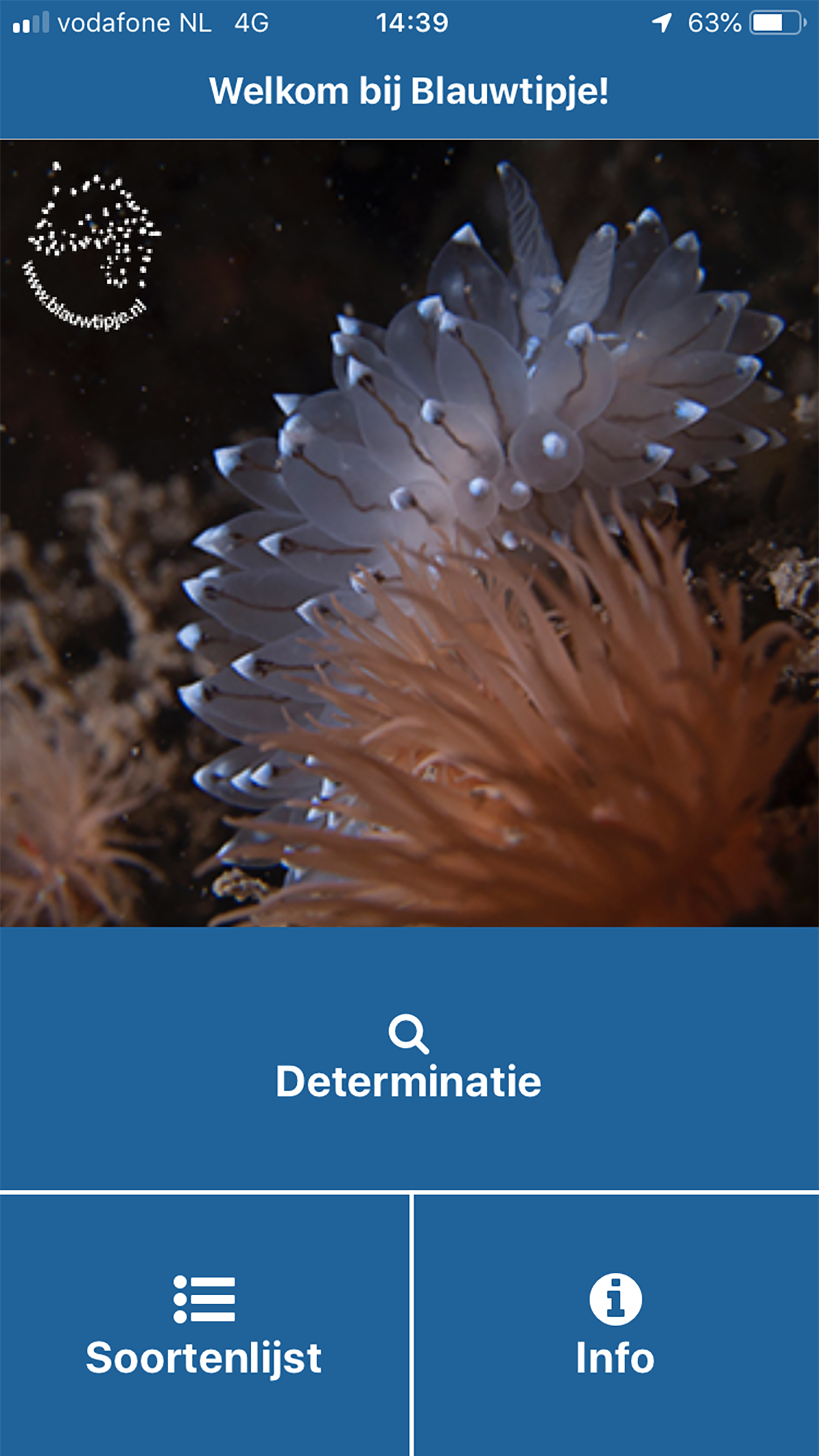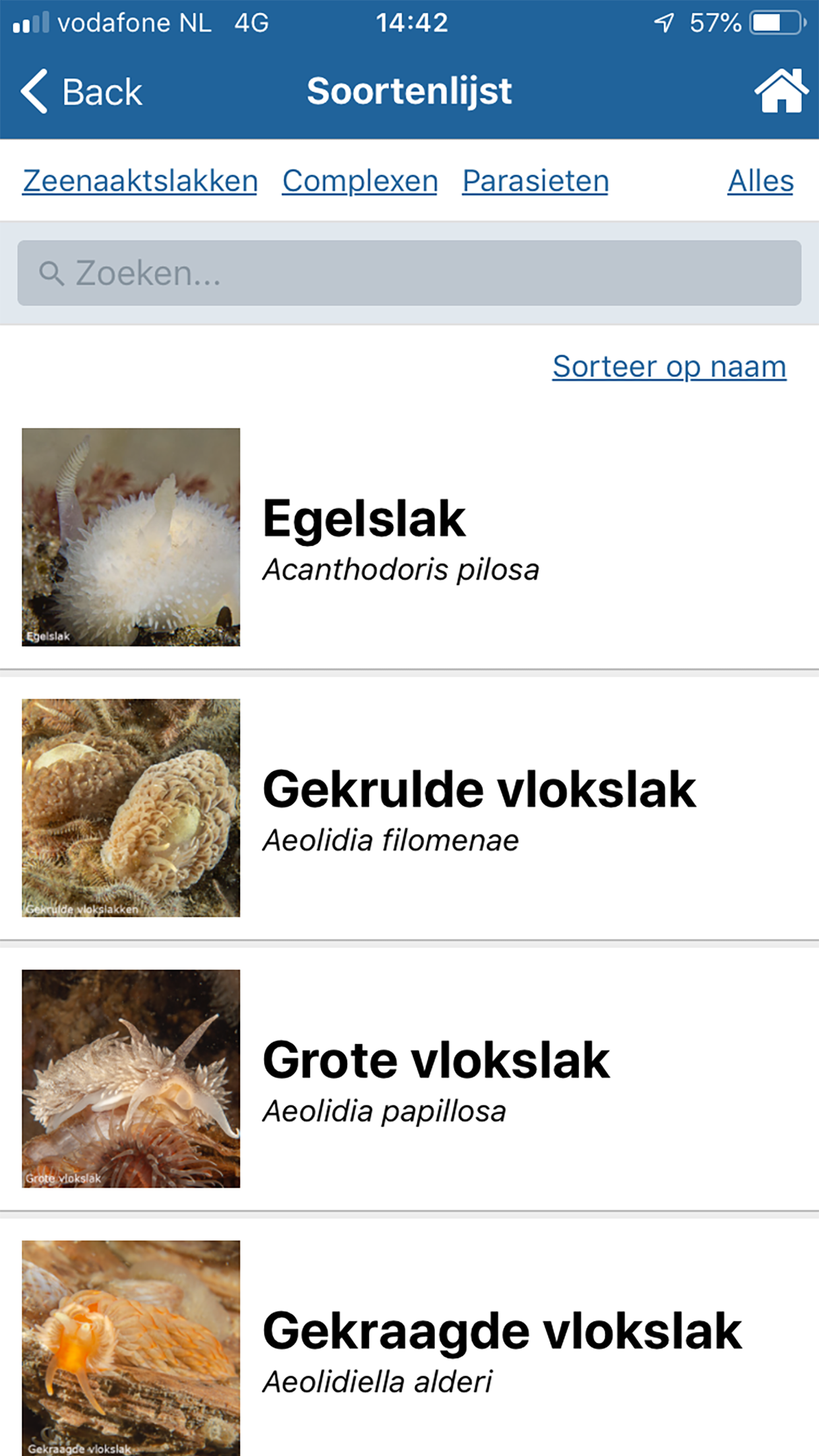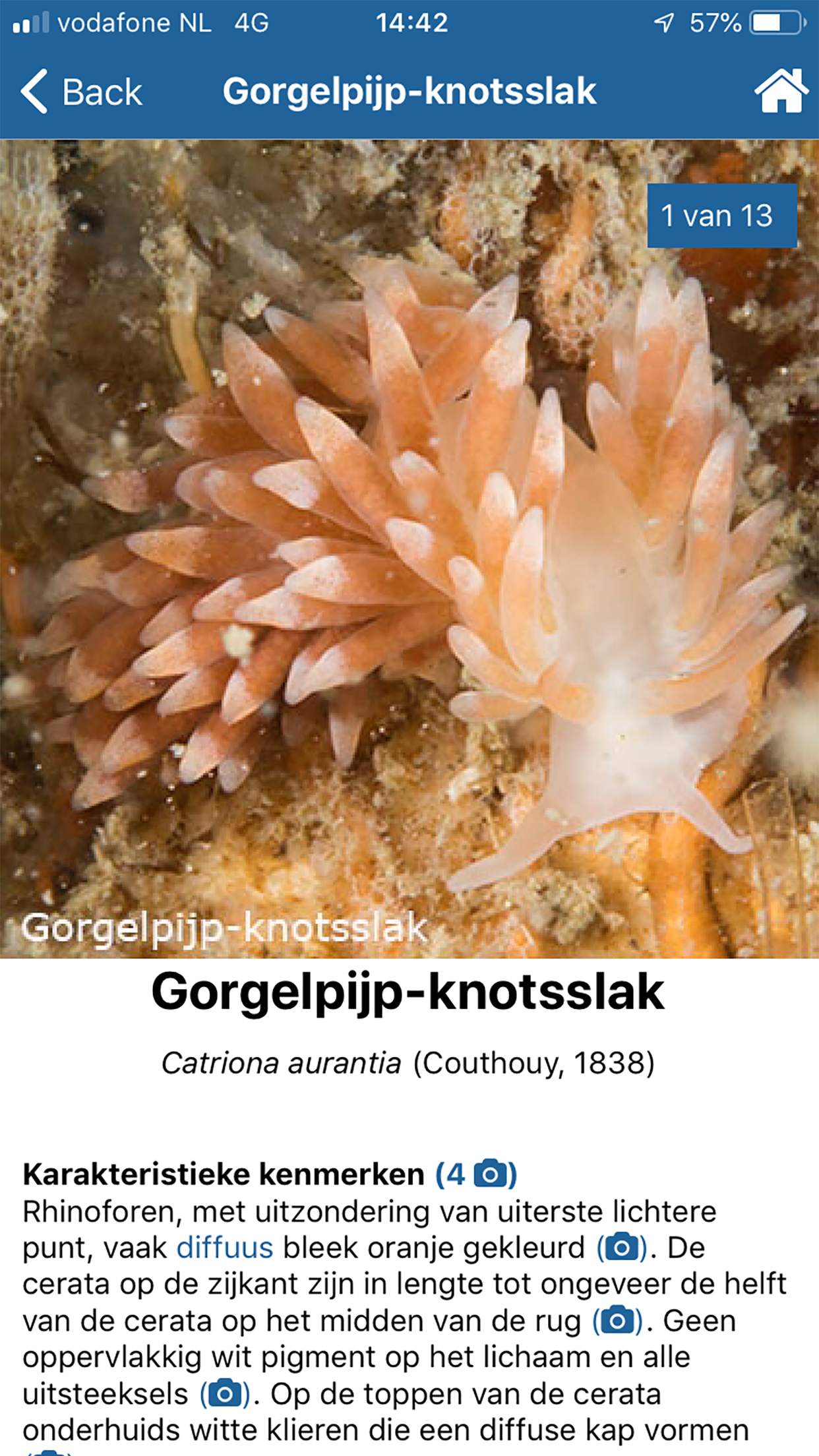 How can I connect my blauwtipje.nl account?
Note, the app is currenlty still in Dutch, however we are working on a Dutch-English version.
Go to Edit Account after logging in on this website. You will find this option under you username in the menu.
The page showing will show a QR-code.
Open the app and open the menu using the hamburger-menu.
Click connect. It might be the case that your are requested to grant camera access. We need this permission to scan the code. If this doesn't work as expected, you can manually provide access:

IOS : go to Settigs -> Blauwtipje and grant Camera access.
Android : go to the Settings app -> Application manager -> Blauwtipje -> Permissions and grant Camera access.
When the connection is set up you find see your name on the Connection button. This same button also releases the link if wanted.
You can connect multiple devices to your account. You do not need to reconnect if you change your password.
We use this feature to provide you with your observation data from the website and in the future we use this to log observations using the app.
We do not register anything from your phone. We just register that your user acount is using the app.